Choose the good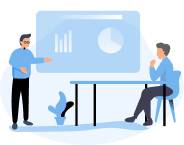 Financial transparency
We generate monthly reports on what the collected funds went to.
Every project is reviewed
The collegium of the foundation is experienced people who study all the documents of the families who applied for help. And only those who really need it get it.
100% of donations on the website go to targeted assistance
The administrative costs of the foundation are covered by private sponsors.
How to become a volunteer
If you ask yourself the question: "What else, besides money, can I help those in need?" - then this page is for you! You can help not only financially. Become volunteers of the foundation.
If you have the appropriate qualifications, desire and ability, you can provide:
legal and psychological consultations for repatriates and their families
consultations on financial literacy
carry out road transportation of goods and parcels for the needy
We really need:
specialized doctors, nurses for those who need care in hospitals
Coaches and business trainers
farmers who are ready to supply free products for those who are helped by the foundation
Our Volunteer Team
There are about 30 volunteers at Yad Yitzhok now.
Become a part of our team!
Become a part of our community
Follow
Yad Yitzchok Fond news